I-MEGO is a company that focuses on creating premium headphones that not only sound good but also look good. The company has on ear, over ear, and in ear solutions but today we are checking out the MAZE Headphones which are I-MEGO's latest on-the-ear headphones.
In The Box
Inside the box we have the headphones, an audio cable, a travel pouch, a 1/4 Hi-Fi adaptor, and a compatible audio adaptor for certain Samsung, Nokia, and Sony-Ericsson devices. The detachable audio cable is 4 feet long and doesn't feel cheap, what's great is that it has a microphone and a button that allows you to make/answer calls as well as play/pause music.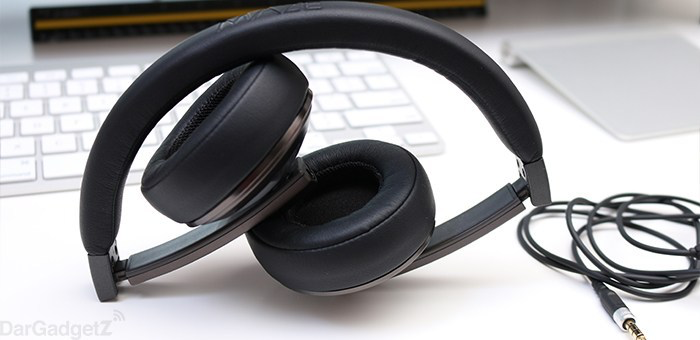 Design
The I-MEGO MAZE Studio headphones have padded ear cups that rest comfortably on the ears. The outside of the ear cups have a semi-transparent "vinyl record" like deco plate with a metal slider which gives the headphones a unique look. The headphones don't feel cheap but they don't feel premium either. There is a titanium frame which stretches to fit your head without any problem and it has some soft padding for added comfort. They are easy to carry around since they fold up and can be stored away in the included pouch. The folding mechanism actually requires some force so when folding them I actually prefer to hold them close to the hinges since whenever I go to fold them from the frame the whole frame bends until the hinge works.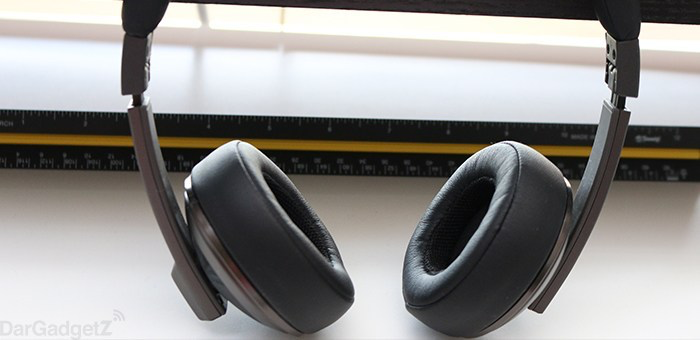 Sound
These headphones feature high performing 40mm neodymium drivers that are designed at 30% thinning than a normal speaker. They also have what I-MEGO calls "Live!" sound technology which means these headphones are specialized to provide an on-stage concert audio experience. During my time with these headphones, I listened to all types of music and can say that these work best with vocal-heavy songs/genres. Songs with a lot of bass don't sound very good, they just sound dull and noisy instead of sounding crisp like the vocal-heavy songs do. For reference, here are how some popular songs sound:
Deadmau5 – Ghosts: Sounds really bad

Tycho – Awake: Sounds off

Rude – Magic!: Sounds Okay

Pompeii – Bastille!: Sounds Okay

All of Me – John Legend: Sounds Good

Happy – Pharrell Williams: Sounds Good

Counting Stars – One Republic: Sounds Good
The Good
Lightweight

Good build quality

Removable Cable

Foldable

Microphone for calls

Button for pausing music or answering calls
The Bad
Not suitable for all music genres

Slight sound leakage
Conclusion
The more vocals and real instruments, the better the sound. Most songs that have digital instruments and a lot of bass will sound bad, in which case you are better off just using the headphones that came with your smartphone. These headphones can be found for about $100- $140 online but their design ends up being more appealing than the actual quality of the sound. If you are an avid listener of live music and music with with a lot of vocals then you will like these but odds are you aren't going to love them.
Disclaimer: DarGadgetZ received the unit from I-MEGO to review. I-MEGO's involvement had no impact on the reviewers opinion.