I have been using the Samsung Galaxy S7 for a few days now and it's a great phone but one thing has been annoying me. The fingerprint sensor on my unit has something wrong with it and there seems to be no fix. I have tried everything to fix the sensor and nothing works.
I sometimes get a dialogue saying "Make sure that the Home key is clean and dry, then try again". Other times I get a full on error message telling me to reboot the phone but…guess what? Rebooting the phone does not work. The same dialogue appears in settings and in apps that require the fingerprint sensor. I tried restoring the device to factory settings and setting the phone up as a new device still doesn't work. So how do we fix the fingerprint sensor on the S7?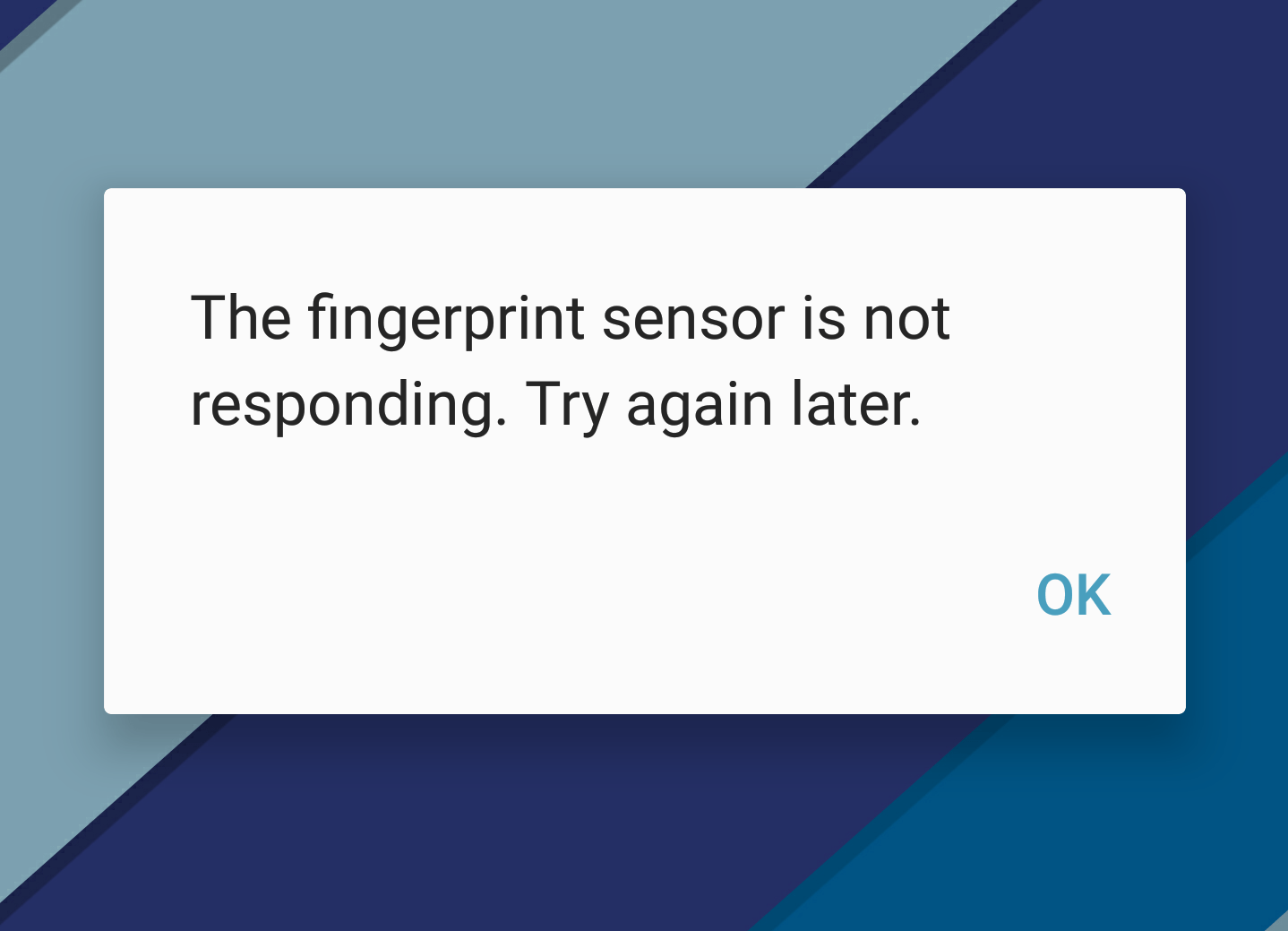 From my experience so far… there is no direct fix for this. I'm hoping it's a software bug that Samsung can address in a future update but for now there is one thing that I noticed. The fingerprint seems to stop working after the phone heats up a lot and the problem is the that the S7 heats up with pretty much any app that you open for more than ten minutes. Just letting the phone cool seems to get it back to working condition, this only works from time to time though. There reason why this is a big deal is because I like to unlock my device with a fingerprint everytime so I have it set to require authentication each time the device is awakened so I don't have to put any code or drag up to unlock. You can put it so it only asks for authentication whenever it is inactive for a certain amount of time and that's actually how it comes out of the box. You could also just not use the fingerprint sensor but with Samsung Pay and other apps using the fingerprint sensor there's no real way to avoid the fingerprint sensor without always knowing that it would be much more convenient to have it on.
I have reached out to other S7 owners and they said they have not had any issues so it could be that my unit is defective and requires a replacement. If you have an S7 and can return it for a replacement then I would advise doing so as Samsung has yet to address this issue. The problem is that if they never address the issue then you'll be left with a device that you won't be able to resell for a good enough price in a year or two because the finger print sensor doesn't work. Before returning it just make sure you try factory resetting your device just to make sure that the fingerprint sensor is as faulty as mine. This post is really to tell you not to waste your time trying a bunch of different methods to fix it since I spent hours trying to fix the sensor and nothing worked.