With the release of the Series 3, Apple released a set of new Nylon/Velcro Sport Loops which are the most comfortable Apple Watch bands released to date. Unfortunately, these new Sport Loops are only bundled in with the Cellular Apple watch so that means if you get a normal Series 3, Series 2, or Series 1 you will have to shell out a little over $50 for one band which is insane.
I'd been waiting for a fake/copy to pop up on Amazon and it finally did! It's called the Qifit New Nylon Sport Loop with Hook and Loop Fastener and it comes in all of Apple's original colors which I couldn't believe so I purchased a pink and a black one to see how close they come to Apple's version. Basically, it's the exact same thing but for $16. The colors are exactly the same but more importantly, the way the velcro is laid out and how the band feels is also exactly the same! This is the first band I've bought on Amazon that actually looks like an Apple product without branding.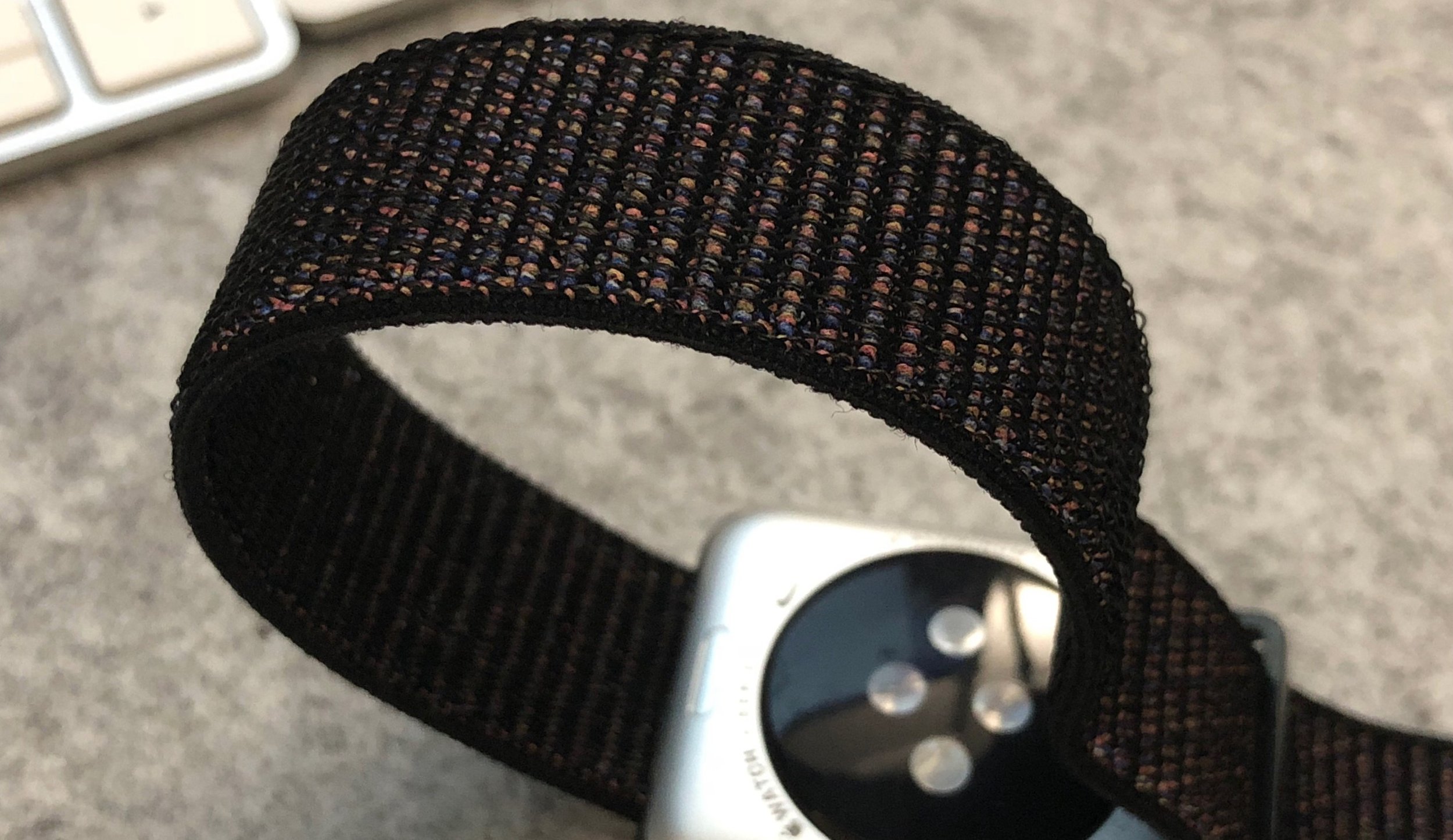 If you have been wanting a sport loop then you can confidently buy these knowing you are getting the same thing as Apple but without the hefty price tag. It's ideal for working out and sleeping but I bought mine mainly for sleeping since it makes the watch so much more comfortable than any other band. You can get one here on Amazon. Just as a tip, the black one is like the one I am wearing in the picture and isn't completely black (just how Apple's is), I believe dark olive is more of a darker gray/black.