Apple's release of OS X Yosemite means that they have changed quite a few things and for some it'll be some time before they get used to the new look and feel. One of the settings they moved was being able to change the account name (the name that appears when you login and on the top right hand corner of the screen), they didn't move it too much but it's kind of hidden. Here is how to change your profile name in OS X Yosemite:
1. Launch "System Preferences" and click on "Users & Groups".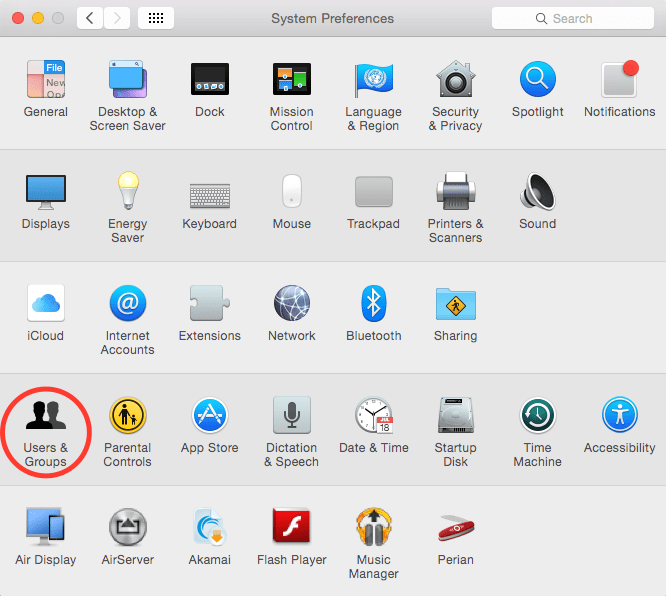 2. Make sure the lock has been unlocked so you can make changes.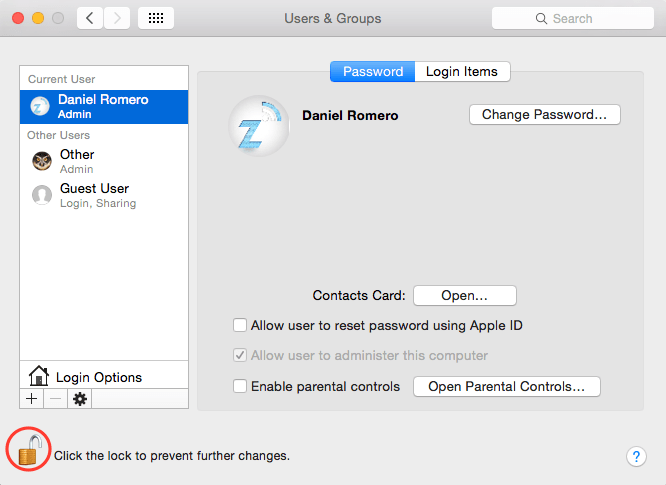 3. Control Click on the profile name that you want to change and click on "Advanced Options".
4. That's it! You can now change the Account name and Full name. After you change the name, click ok and make sure to click the lock so no one changes anything!