Everyone seems to be talking more about Apple's announcement of the AirPods than the iPhone 7 and that comes with no surprise. The design of the iPhone 7 has been leaked for months while Apple did a pretty good job of hiding what the AirPods were going to look like and what features they were going to have. At $159.00 the AirPods are certainly not cheap but they are also not expensive when compared to the competition. Right now we have 3 competitors to the AirPods: Bragi, Earin, and the Samsung Gear Icon X. All of them are different in their own way but the prices range from ~$100 to ~$300 so Apple's offering is right in the middle.
So far I have only tried the Earin wireless earbuds which were good but had connection issues, stuck a bit too much out of the ear for my liking, and I didn't feel they were worth the $250.
The Samsung Gear Icon X and Bragi's offerings are smart and have a bunch of features that allow the buds to track your runs. Both of these are specifically designed for fitness which is something we don't see Apple marketing so it's safe to assume those won't be ideal for working out. Interestingly enough, Bragi recently announced non-smart wireless earbuds that will retail for $120 which are much more affordable than their $300 smart buds. Unfortunately, Bragis less expensive option won't ship until November.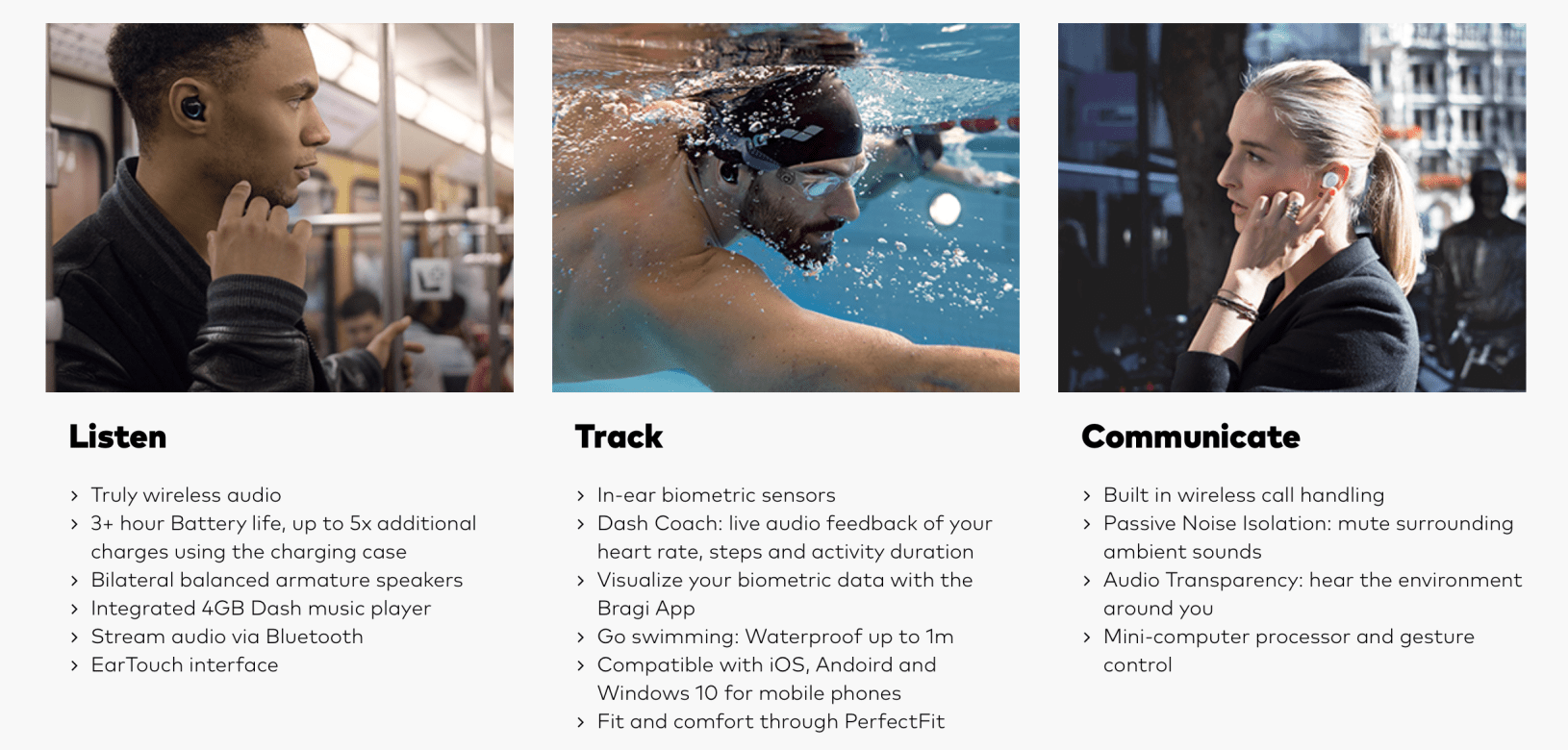 Apple's AirPods have one thing going for them from what I've seen and that's simplicity. They don't have any buttons, any rubber inserts, pretty much nothing aside from the charging case. If the normal earpods fit your ear then these will fit just as well. Once you pair your main device with the earpods they will automatically pair to all of your other iCloud devices. Things just work without having to mess with any apps or change any settings and I think that's one of the most important aspects of a product. Will the AirPods be the best wireless earbuds? Probably not but they will push all companies to come out with smarter and better wireless options. I'm not a big fan of the AirPods long design but if that's what needs to happen for them to be reliable, thin, and light then I am all for it. I'm definitely getting them on day one and I will let you know how they are if you aren't sure whether to get them or not. Do remember that Apple has a great return policy so if you don't like them you can always return them!