Today Apple announced that iOS 9 will be coming in the fall for consumers, but developers can use iOS 9 starting today with the first beta. If you are not a developer there is still a way to get it but keep in mind that beta software always has bugs and issues. Before doing all of this make sure to completely back up your device just to be safe!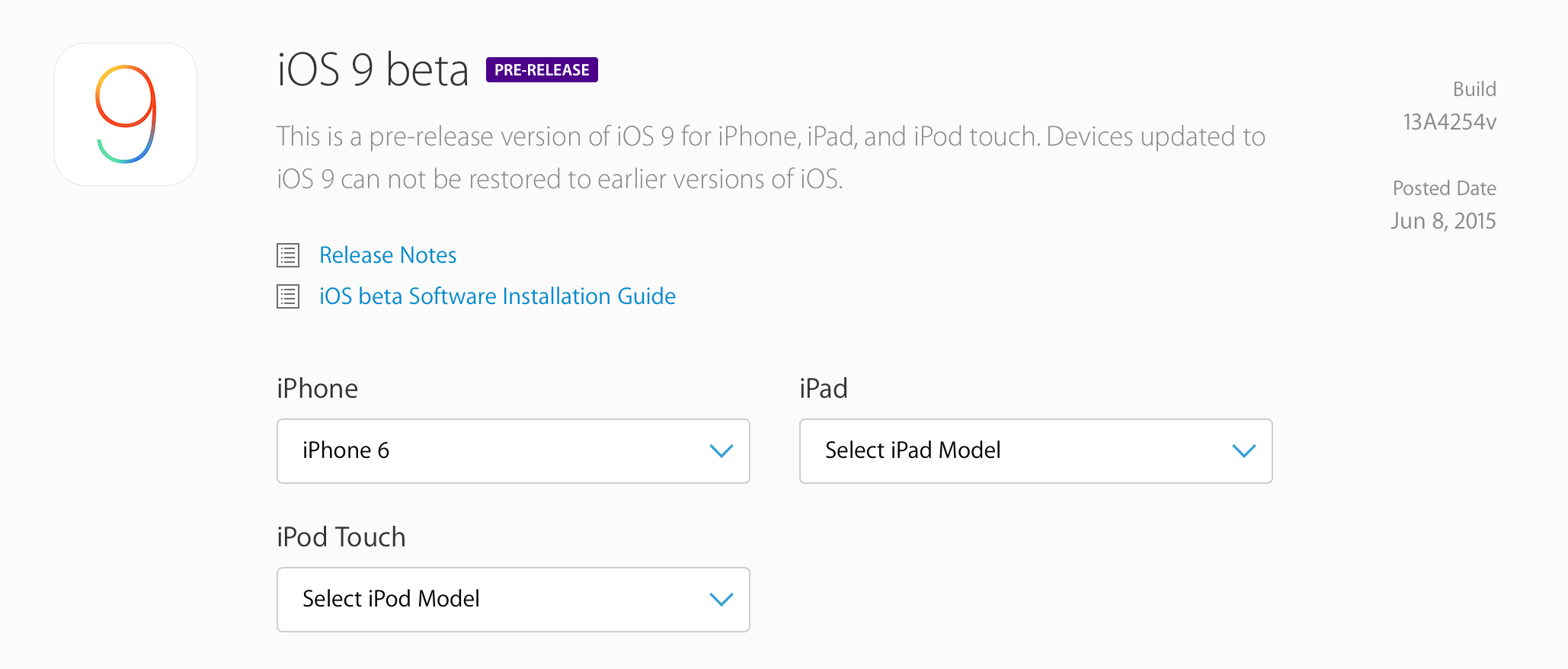 To get iOS 9 onto your iDevice you'll need to:
Download the latest version of iTunes

Register Your UDID (We can register it for you for $4, contact us)

Download iOS 9 firmware for iPhone/iPad/iPod Touch from this link –> iOS 9 Download Links.

Open iTunes and connect your iDevice via USB cable

Select your device from the left navigation pane on iTunes

Hold down the Shift (Windows) or Alt/Option (Mac) key and hit the update or restore (depending on what you prefer) button on iTunes

Browse and select the downloaded iOS 9 IPSW file.

The iOS 9 beta installation will begin. Don't disconnect your device or close iTunes until iOS 9 has been installed on the device!
After completing all the steps your device should be up and running. Here is a video just in case you prefer that format: